IMPROVES
ALL


SPERM PARAMETERS


»Improving semen quality takes more than a lifestyle change«
CONTROLLED STUDY 2012
Improvement of all semen parameters (in %) after 3 months of Profertil® regimen vs. lifestyle change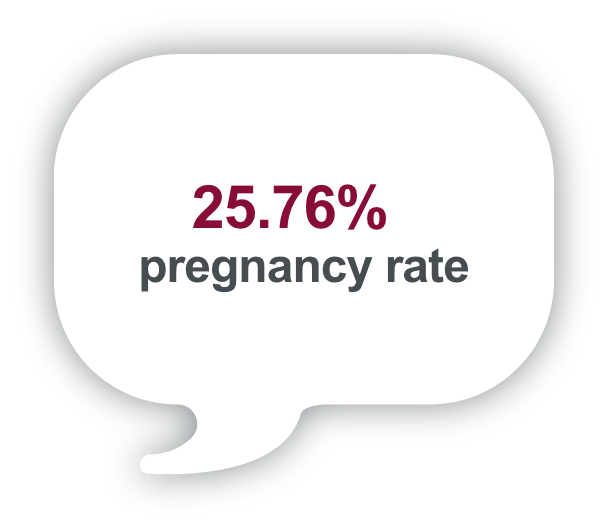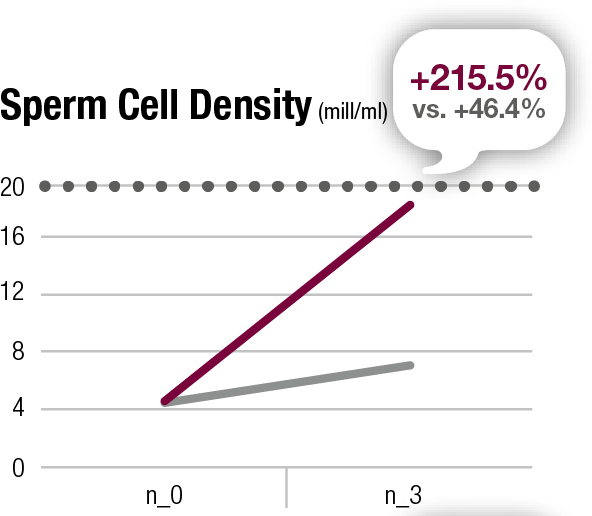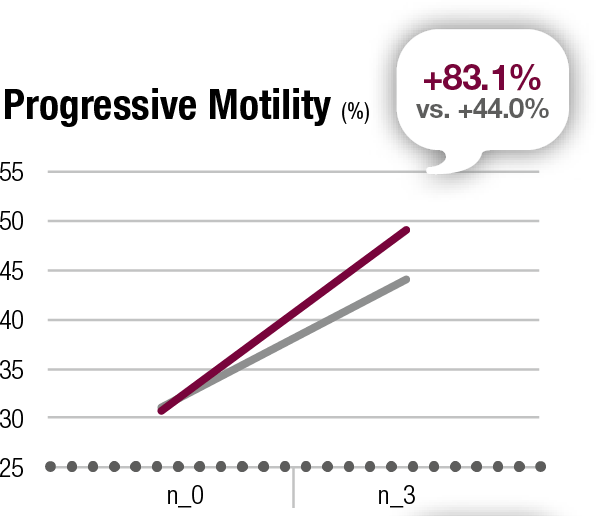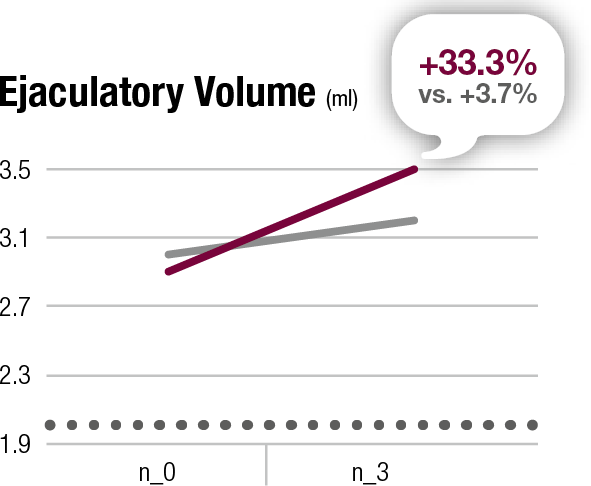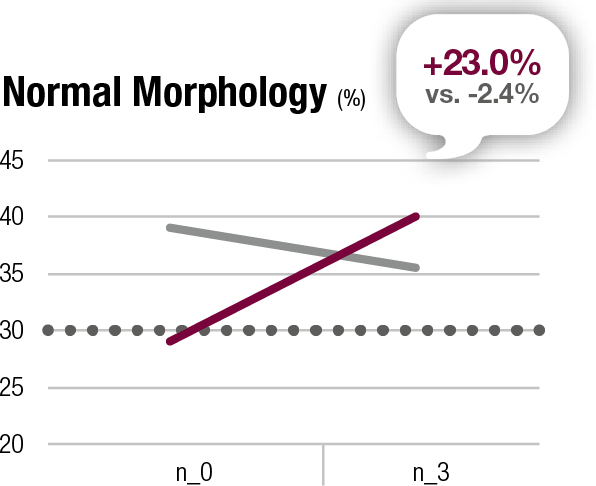 Number of patients:
n = 205 (PROFERTIL® group: n = 132;
control group: n = 73)

Publication:
e-SPEN, Volume 7, Iss. 1, Feb. 2012, P. e50-e53.
With PROFERTIL® all sperm parameters (compared to the control group) significantly improved after 3 months:
Significantly better improvement of all semen parameters compared to monitored lifestyle change
Improves all semen parameters necessary for successful conception and pregnancy
Controlled study 2012; Improvement of sperm quality after micronutrient supplementation; Imhof M. et al.; inclusion criteria: ≥ 1 year of subfertility and ≥ 2 pathological semen analyses; exclusion criteria: aspermia, varicocele, azoospermia, urogenital infections. Pregnancy rate control group = 15.07%.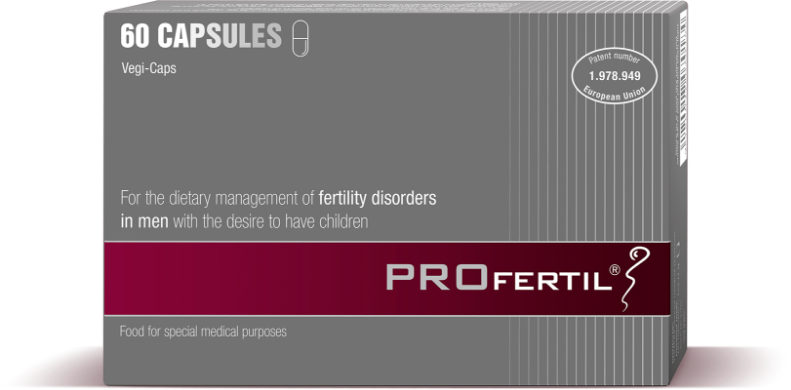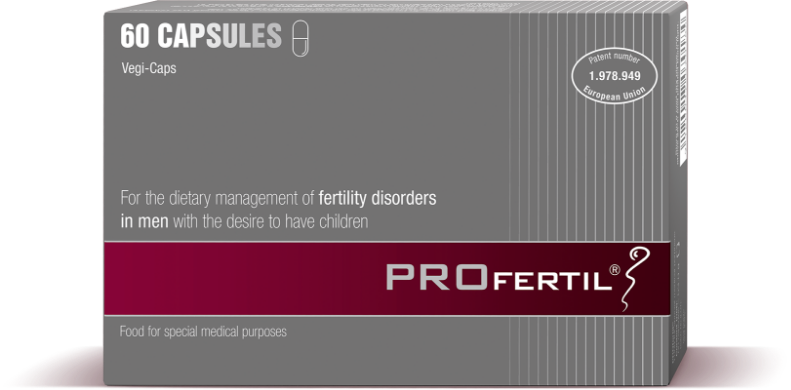 PREGNANCY RATE AVG. 26-41%