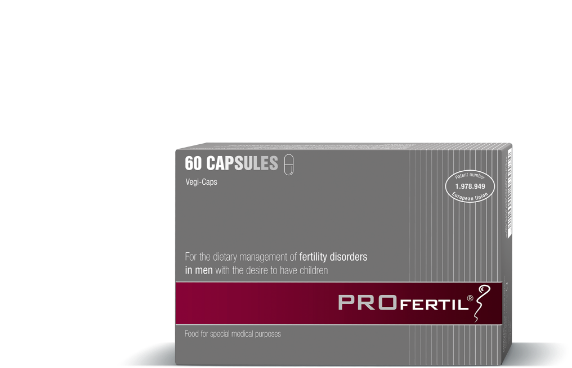 TURBOPOWER FOR SPERM CELLS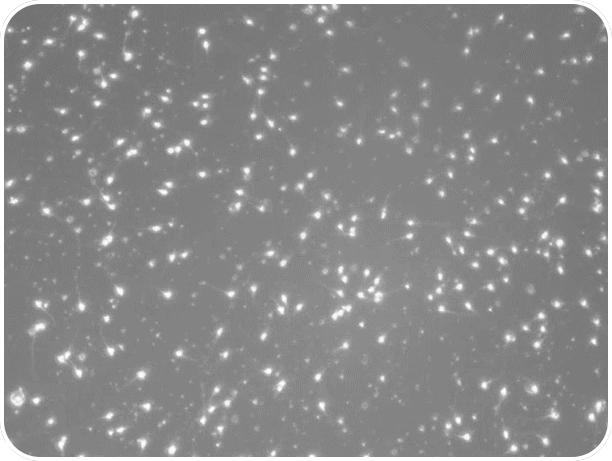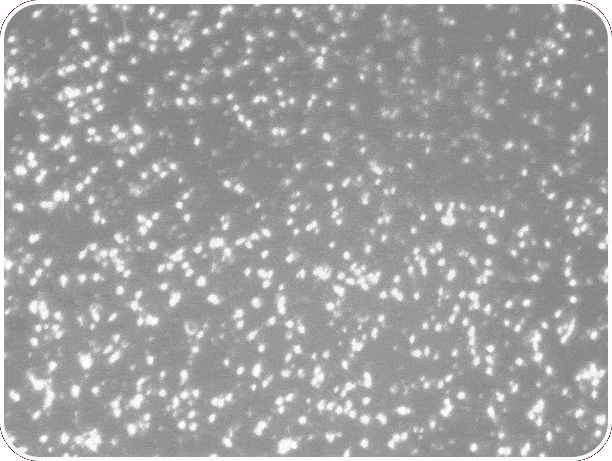 Highly effective.
A spermiogram assesses the concentration, mobility and shape of sperm cells. The video on the right shows the distinct difference after 3 months of taking PROFERTIL®.
UNIQUE PERFORMANCE

In brief:
Male infertility has many causes – in industrialized countries, genetics, stress, changes in life patterns and dietary habits all lead to dramatic reductions in sperm cell production and quality. PROFERTIL® is a clinically-tested and patented formula, developed specifically to optimize sperm quality and to treat male sterility. Clinical studies show that taking PROFERTIL® for at least 3 months significantly improves sperm quality. No other formula has beaten its pregnancy rate of Ø 26-41%.
PROFERTIL® REDUCES DNA-BREAKS
"Brittle" sperm DNA can significantly increase the likelihood of miscarriage.


Breaks in sperm DNA strands greatly increase the chances of miscarriage
Breaks in the sperm-DNA (= DNA-fragments) can lead to embryo arrest. PROFERTIL® has been shown to reduce DNA-breaks in sperm cells after 3 months of use.
Sources:
Sedo C.A. et al.; JBRA Assist Reprod. 2017;21(4):343-350.
Cohen-Bacrie P. et al; Fertility & Sterility 2009, 19(5): 1801-1805.
Robinson et al. Hum Rep 2012:10, 2908-2917.
Hachem et al. Int J Womens Health: 2017:9, 331-345.
Lipovac M. et al.; EMJ Urol. 2014;1:60-65.
Eidenberger F. et al.; Fertility & Reproduction 2019; 1:136-140. First results presented by Prof. Dr. Martin Imhof at Aspire 2019.
SUCCESS STORIES FROM
FERTILITY EXPERTS AND COUPLES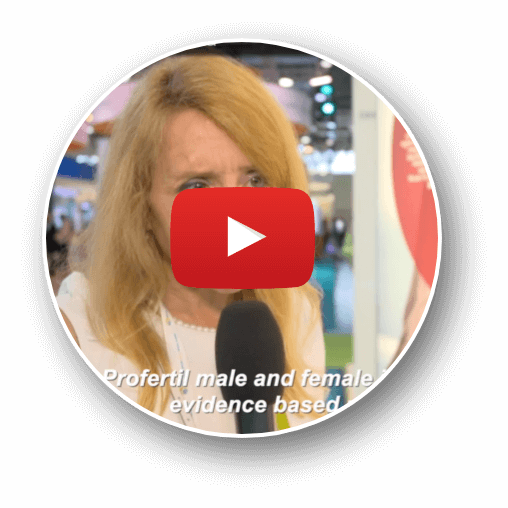 Leading fertility experts on their experiences with PROFERTIL®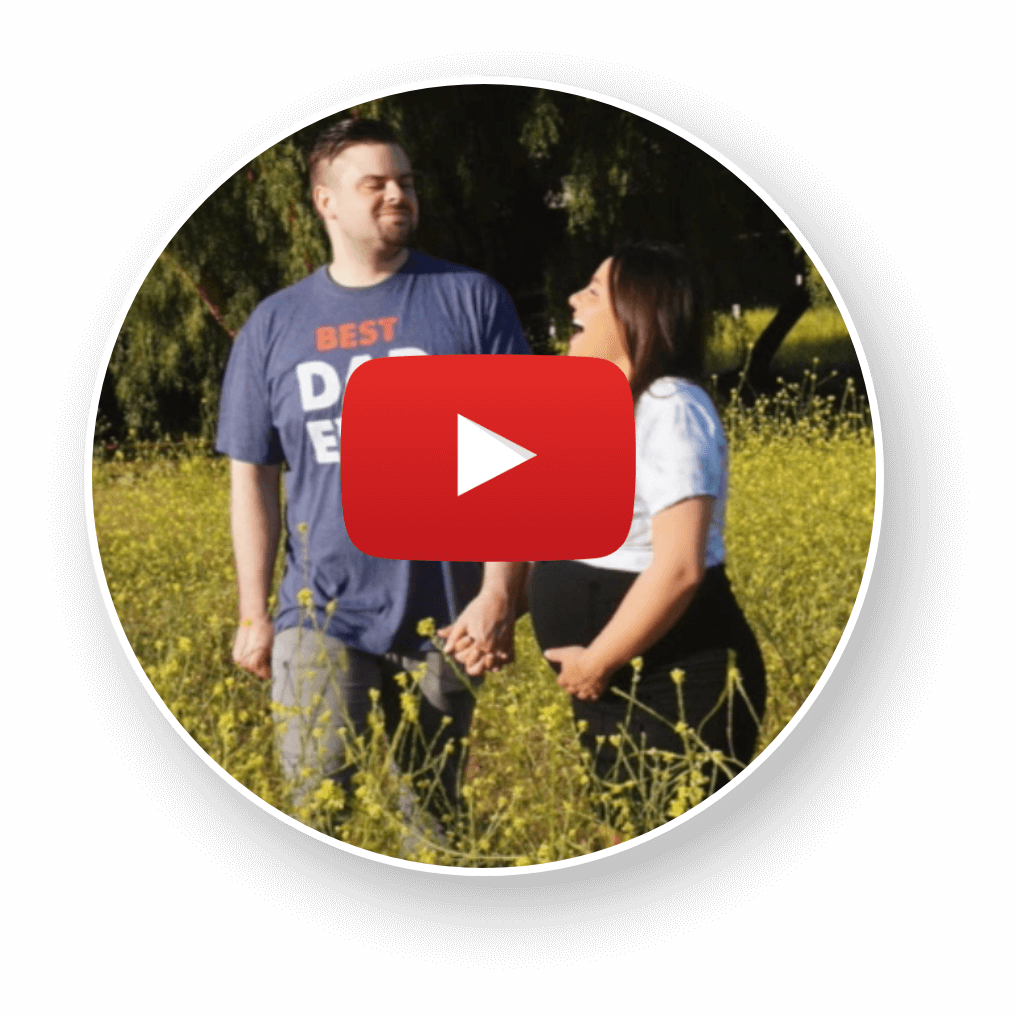 Couples on how PROFERTIL® has helped them finally grow their families
JUST TWO PILLS, ONCE A DAY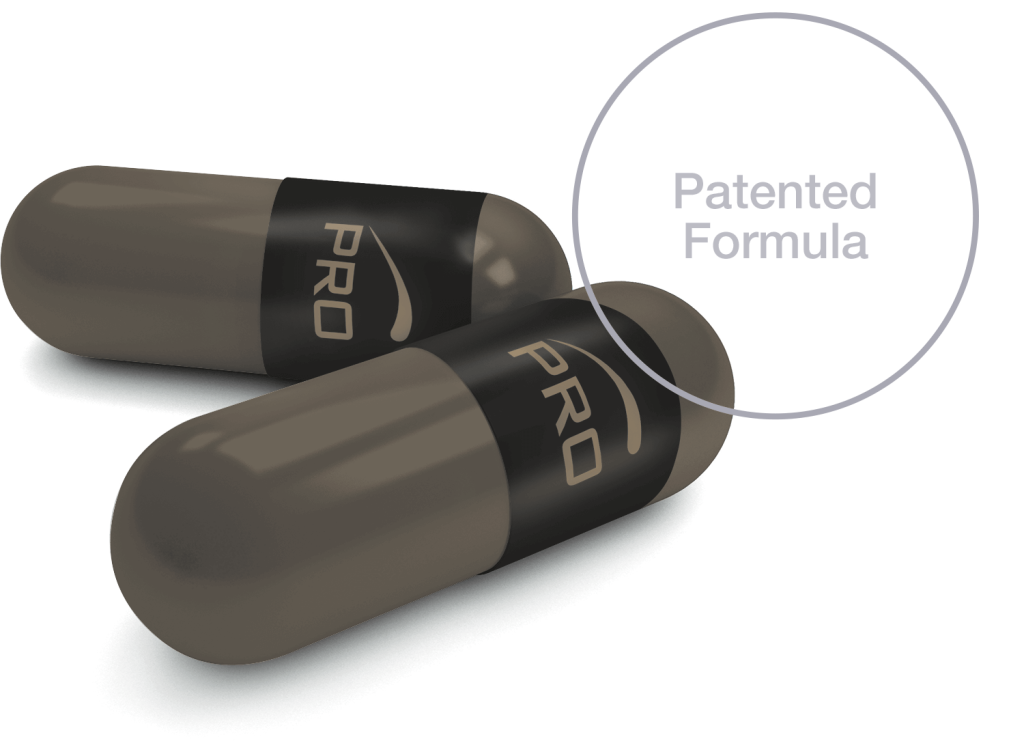 Directions for use
PROFERTIL® is available as a 1-month pack (60 pills) and a 3-month pack (180 pills). Take two capsules per day with or after a meal and together with something to drink. The capsules should be taken for a period of at least three months in order to optimize each individual phase of the spermatogenesis. However, PROfertil® can and should be continued until pregnancy. For specific questions regarding the optimal duration of intake and for additional questions, please consult your physician.
To be used under medical supervision. Please consult your physician before first use or when changing the recommended directions for use.

THERE IS ONLY ONE NUMBER ONE.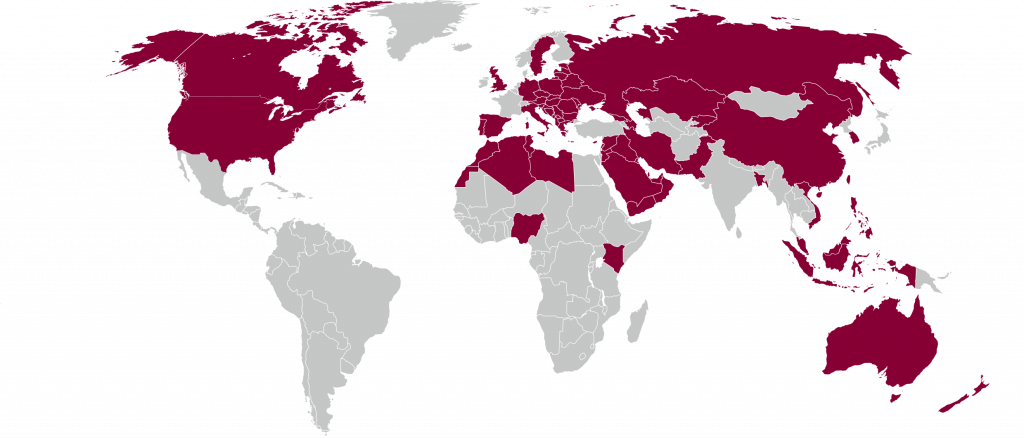 At a glance:
Significantly improves all parameters in sperm necessary for successful conception and pregnancy: motility, morphology, count and volume of sperm 1-4)
Significant reduction of DNA fragmentation in sperm cells 5-6)
Pregnancy rate: avg. 26-41%
Present in over 70 countries
Made in Austria / GMP quality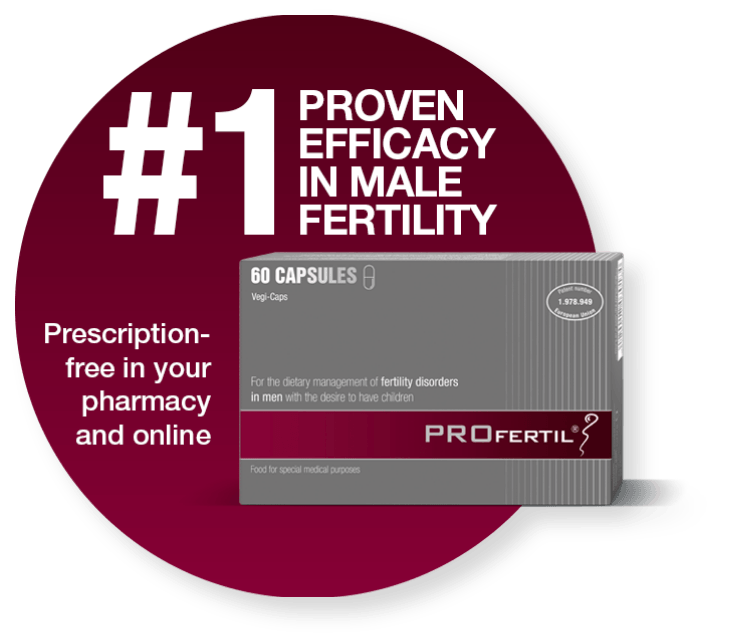 Lipovac M. et. al; The effect of micronutrient supplementation on spermatozoa DNA integrity in subfertile men and subsequent pregnancy rate; Gynecological Endocrinology 2021; Jun; 37(6).
Lipovac et al.; Comparison of the effect of a combination of eight micronutrients versus a standard mono preparation on sperm parameters.; Reproductive Biology and Endocrinology (2016) 14:84.
Lipovac M et al.; Increased Hyaluronan Acid Binding Ability of spermatozoa indicating a better maturity, morphology, and higher DNA integrity after micronutrient supplementation.; European Medical Journal 2014; 1:60-65.
Imhof M et al.; Improvement of sperm quality after micronutrient supplementation.; ESPEN 2012; 7: e50-e53.
Schauer I et al.; Micronutrients as an alternative to fertility treatment in men with subclinical varicocele.; European Association of Urology, Annual meeting, Abstract, Bratislava, Oct 2010.
Imhof M et al.; The use of the nutraceutical "PROFERTIL®" – a dietary management of the "male factor", for the improvement of semen quality.; European Association of Urology, Annual meeting, Abstract, Bratislava, Oct 2010.